I've worked with Boxtape, an indie-folk duo hailing from Sussex (UK)
before
and was happy to return to their whimsical and colorful aesthetic. This time around they wanted a short intro animation and endcard for their
Youtube channel
. We stuck to their themes of music, nature and slightly odd colors and reworked the tones a little for a slightly more edgier mood.
To accommodate the different topics they cover on their channel (such as songwriting, music production, covers and originals) the intro comes with 3 different colored skies and an editable title for each episode.

This stop motion piece was composed in Photoshop out of a mixture of hand drawn and digitally colored layers, scanned paper and digital collage pieces. it was animated in After Effects.
Visit Boxtape: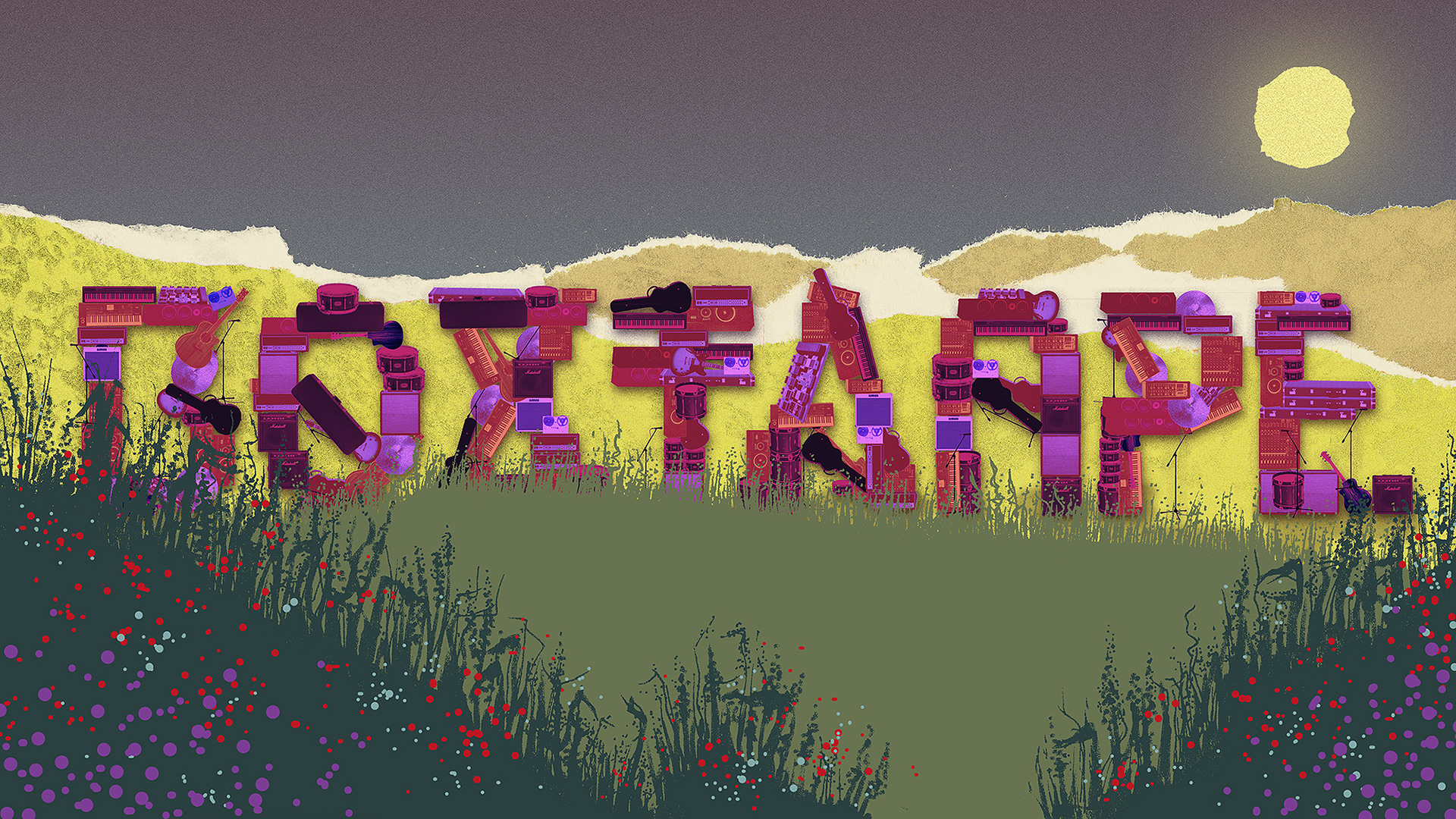 A little insight into my progress:
Sketching ideas and pre-visualization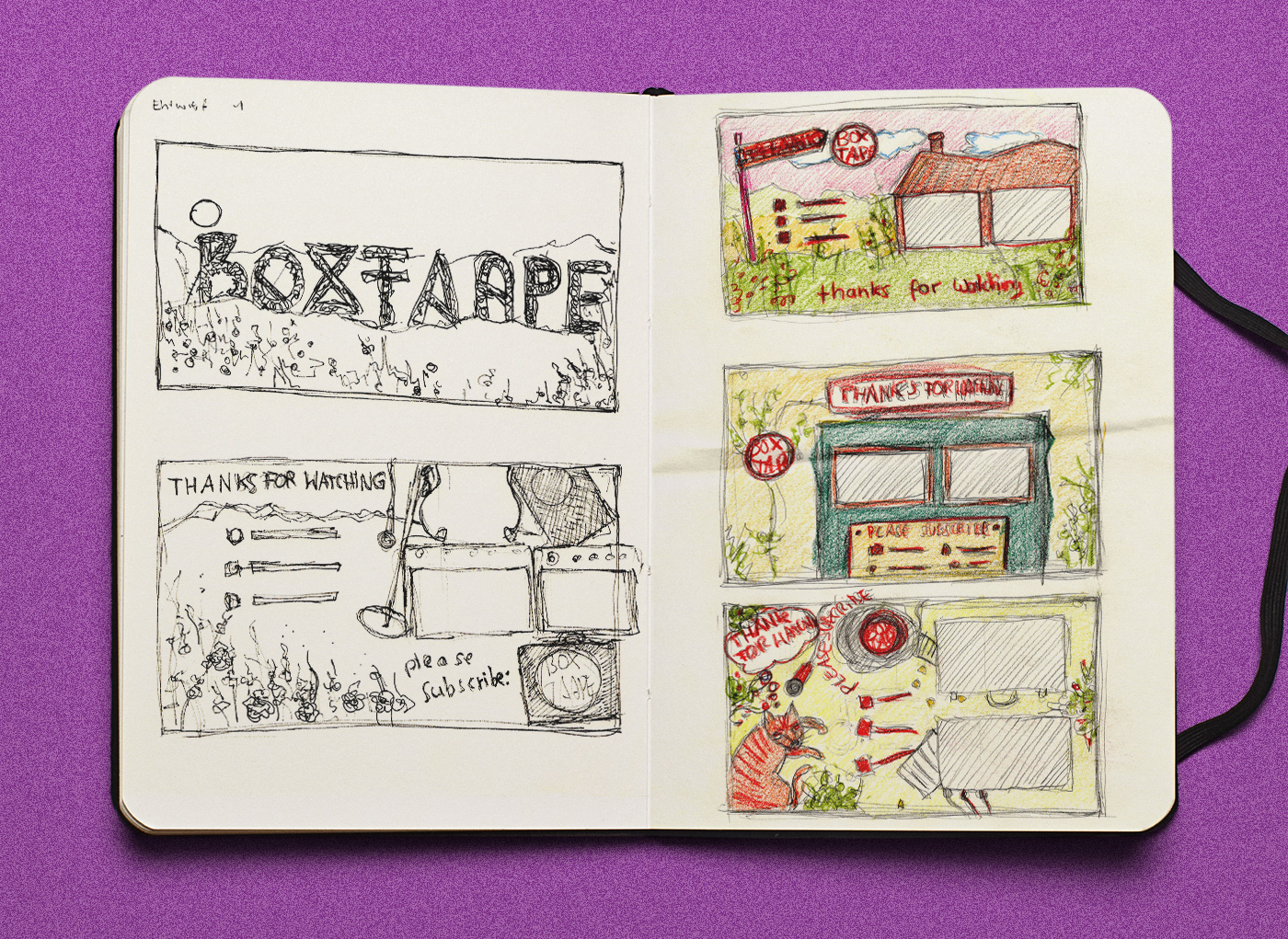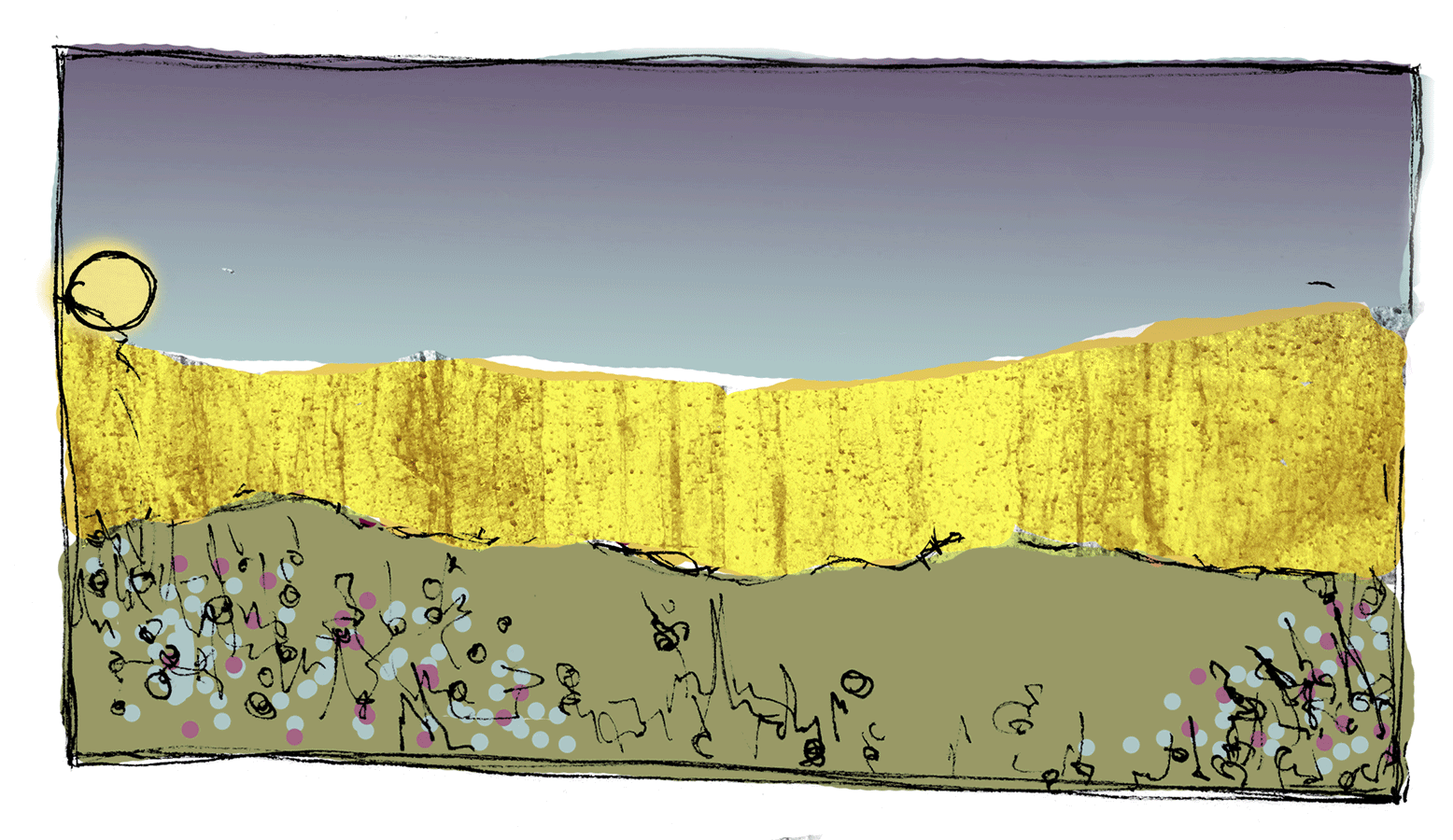 The endcard, where Youtube makes it possible to insert subscribe buttons and links to other videos.