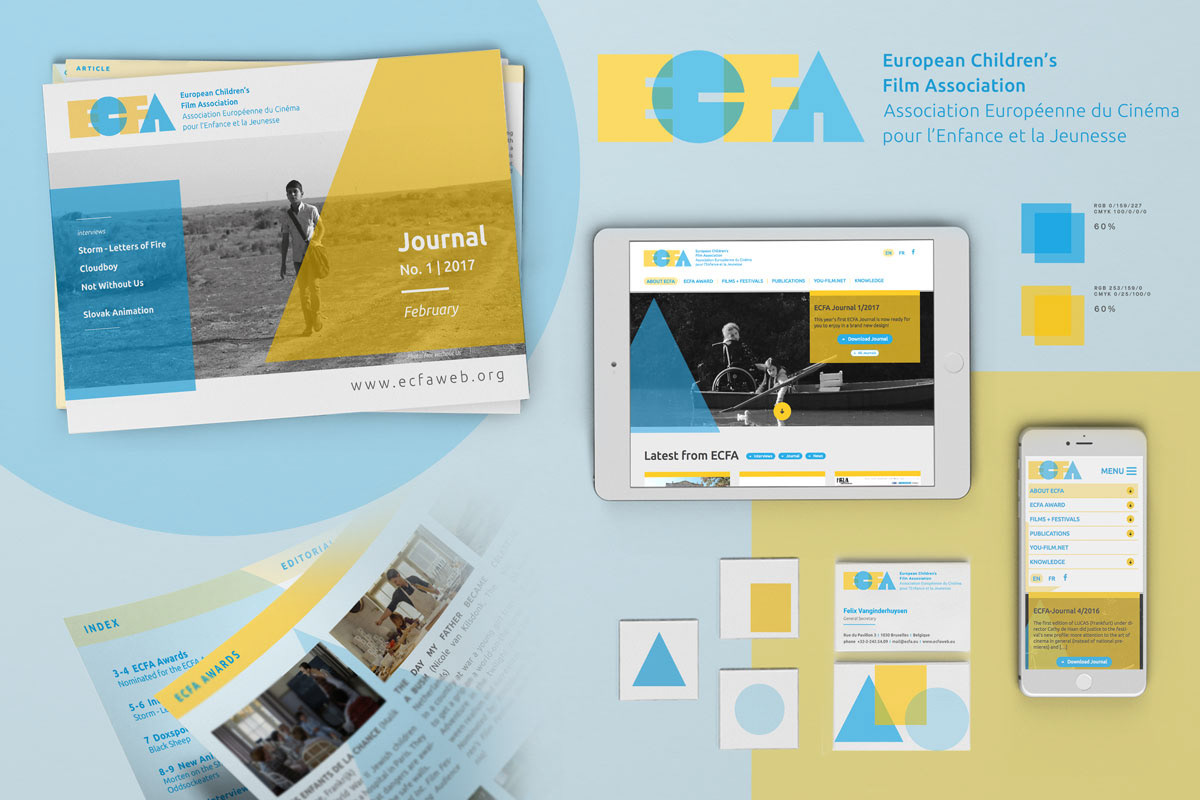 During my Internship I worked on this corporate design for the European Children's Film Association. I am very happy about it.  It is a topic I am passionate about (cooperation of European countries), and it was also the first time I really worked on building a CD from scratch- and it became reality too, which is still a little mind blowing (in a great way). 
The project contained the logo design, colour, choosing typography and developing branding elements. 
I also designed the digital magazine (interactive epub & pdf) ECFA sends out to it's members.
The design was done by Designbüro Frankfurt.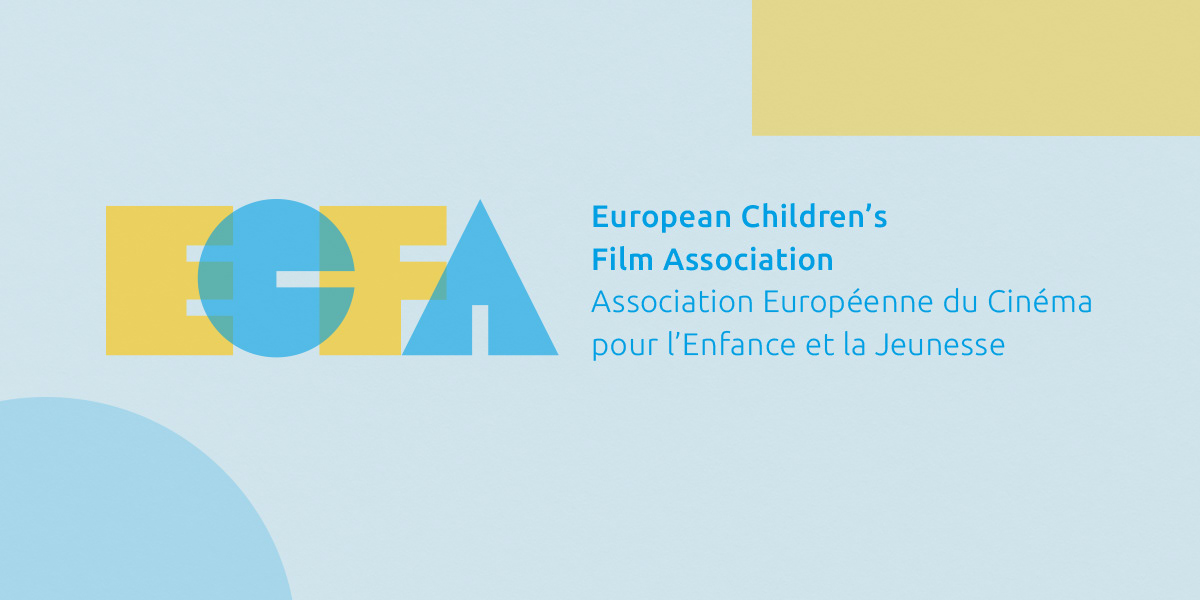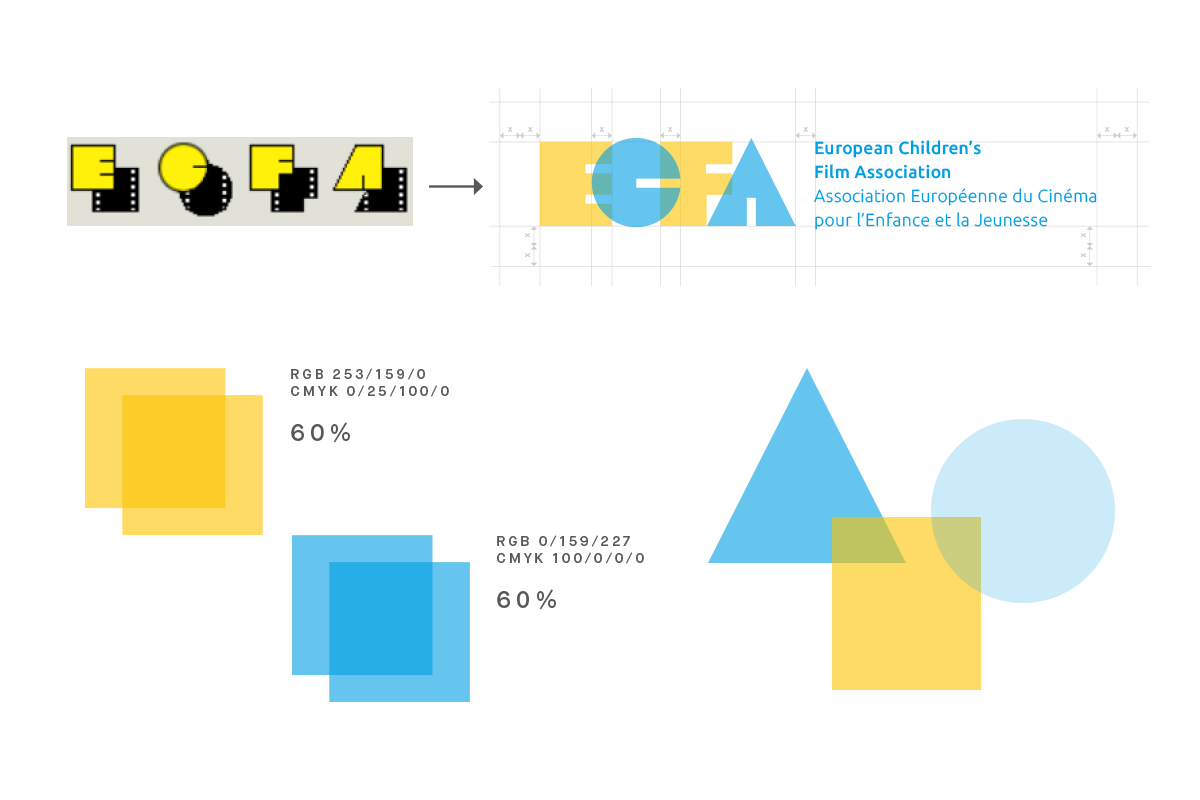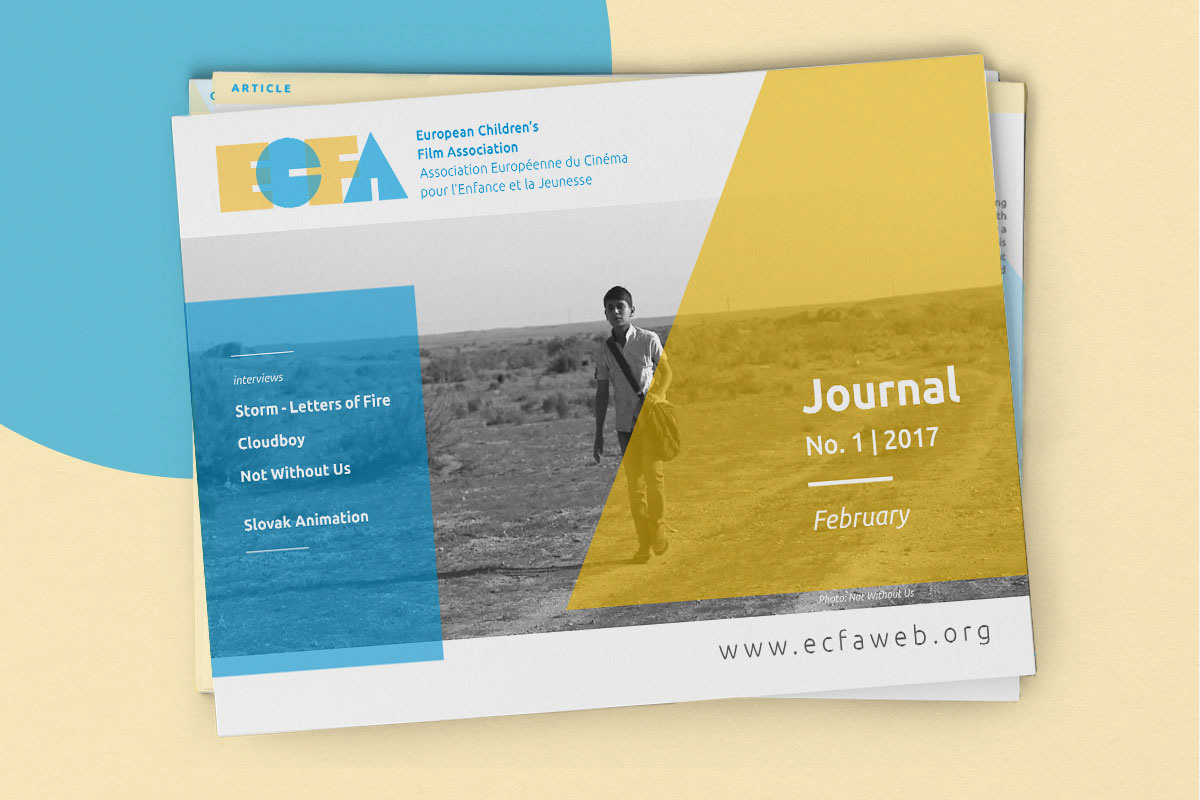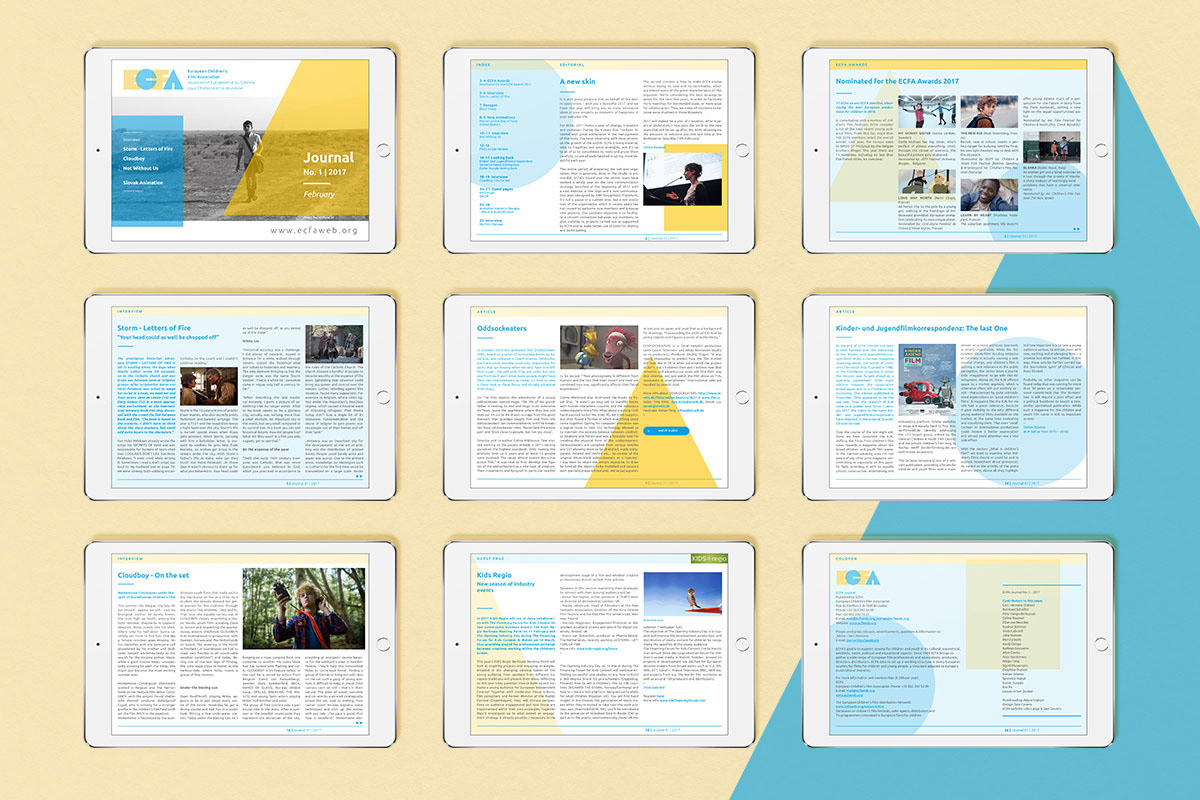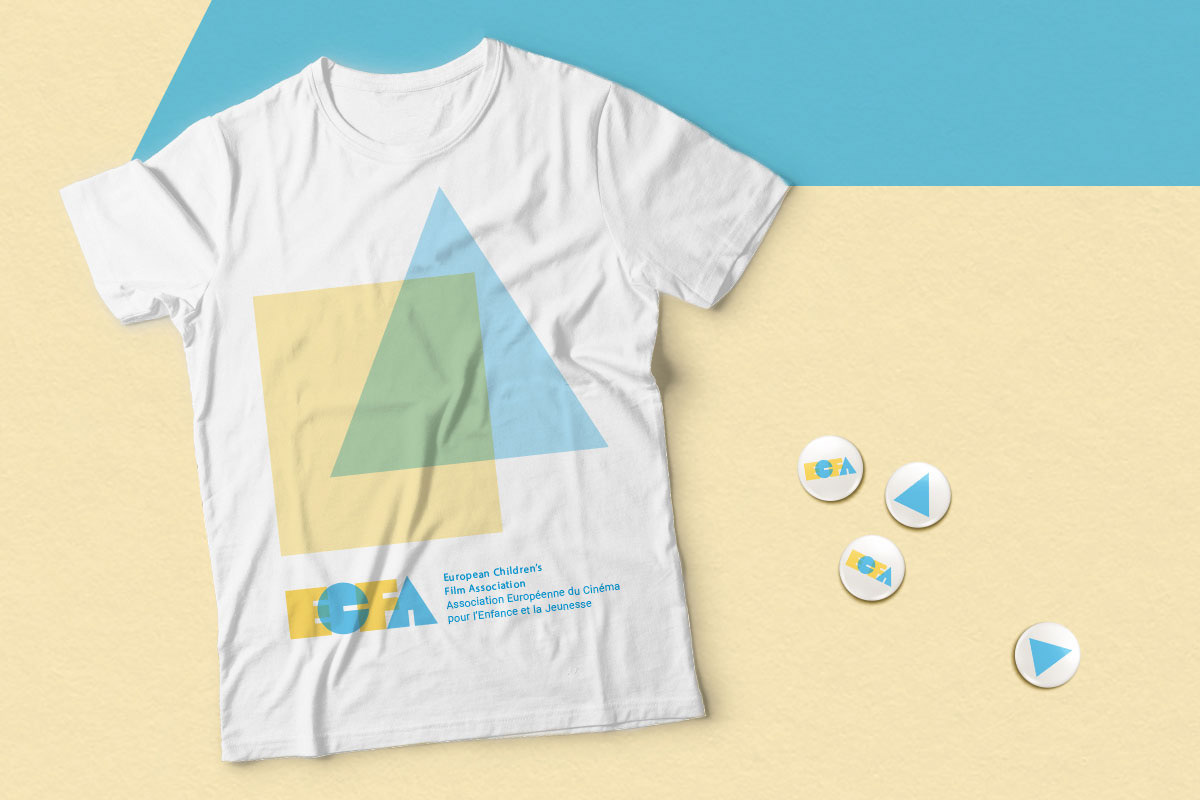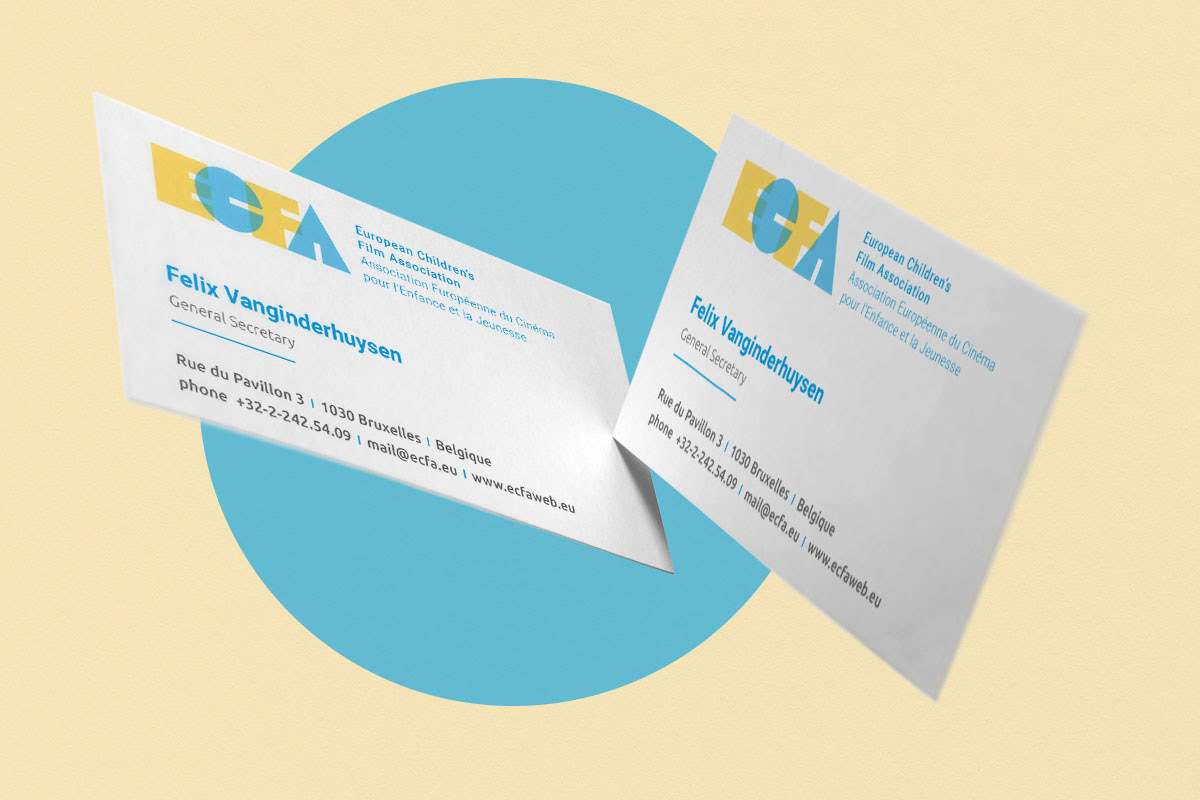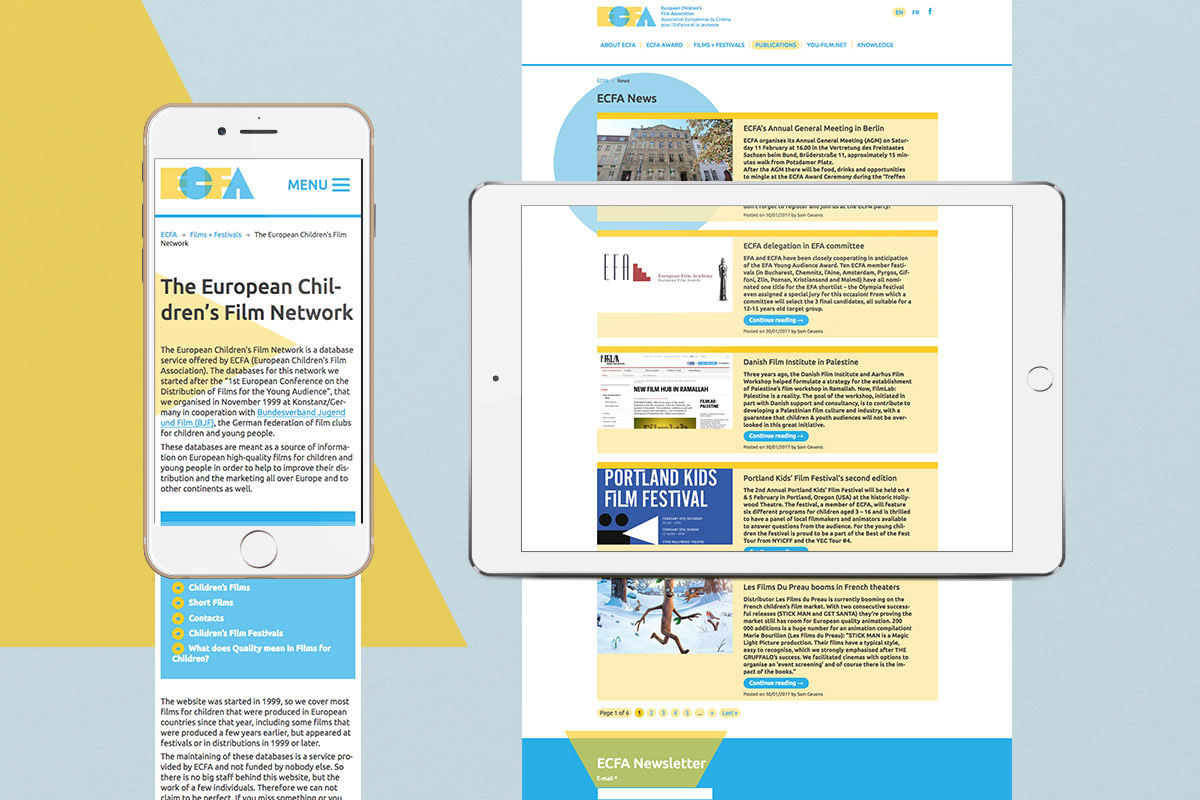 All images were created by Designbüro Frankfurt.